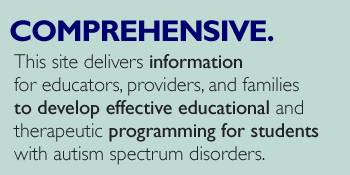 About this Site
The National Autism Conference Outreach website is a partnership between the Pennsylvania Training and Technical Assistance Network (PaTTAN) and Penn State Public Broadcasting.
This website expands access to rich, archived resources of the annual conference. Starting with the 2008 annual conference, key sessions have been organized into a searchable, user-focused format by audience, key word, and content theme. Users can watch entire conference sessions or focus on specific segments from sessions of interest.
Our shared goal is to support the education, families and daily lives of individuals with Autism Spectrum Disorders.